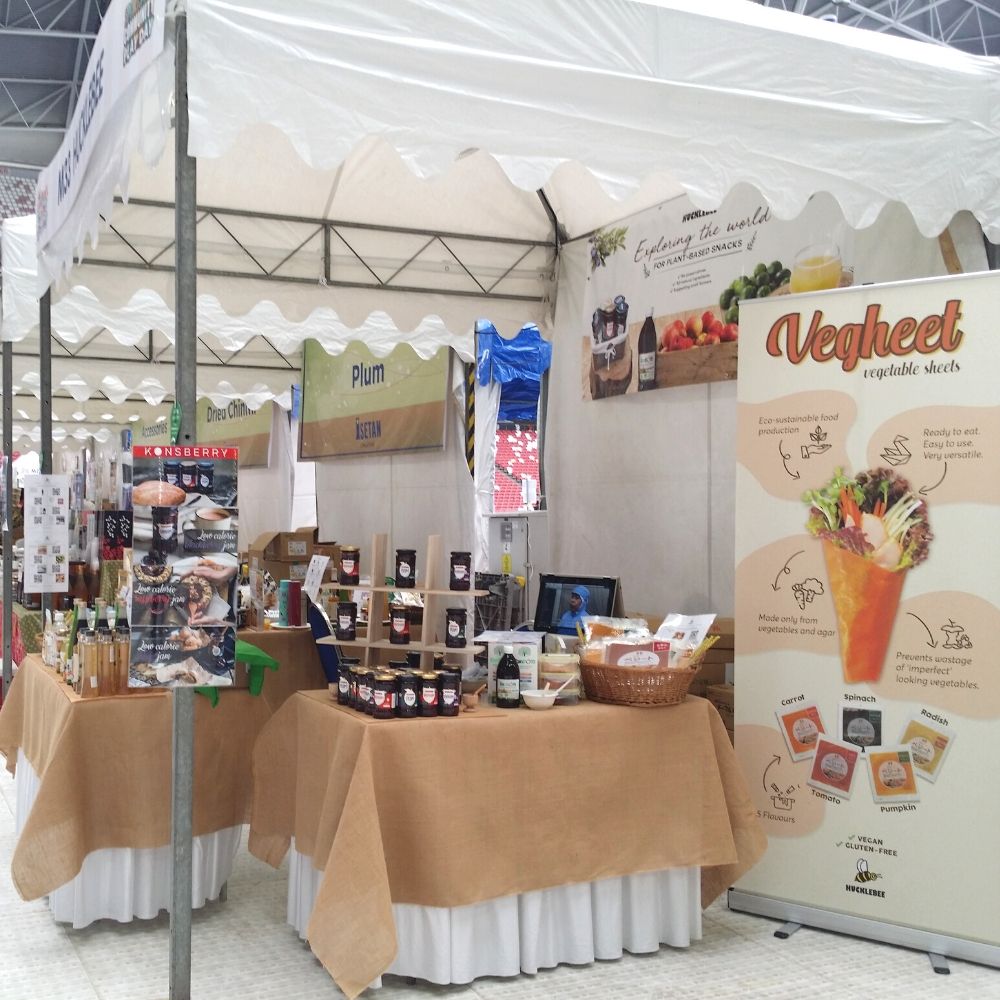 It was a fabulous weekend returning to the annual Japan Summer Festival, September 7-8, 2019. Once again, the festival was held in conjunction with Sports Hub Community Play Day. We saw a continuous gathering of Japanese food and culture enthusiasts along with sporty friends and families. There were group performances, games, and a lively buzz all about.
This year, we introduced a greatly enjoyable snack – Pirin Paran peanuts from Okinawa!
Pirin Paran is Okinawan slang from the 1970s referring to the constant chatter of people. It captures the spirit of this snack to enjoy while mingling with friends and family.
Only natural raw ingredients are used in the production. Peanuts are coated in brown sugar (100% sugarcane), raw sugar (100% sugarcane), fine wheat flour, and coral calcium, and roasted over an open fire to achieve a light texture.
Pirin Paran peanuts are high in calcium and dietary fibre. Coral calcium enriches these snacks with minerals, such as potassium, magnesium, iron and a concentration of calcium that is ten times that of regular milk.
Pirin Paran peanuts come in two delectable flavours!
Kinako Soybean Powder
Roasted peanuts crisply coated with soybean and pure brown sugar. The overall sweetness is kept mild to maintain a simple, yet fragrant flavour.